It's that time of year, B2B marketers. This means leveraging the right data, at the right time, for the right purpose to show audiences they can trust your brand. #2 – Goodbye "Consumable" Content; Hello Personalized Experiences In 2018, talk of "content personalization" and "creating content experiences" has been growing louder. And that means more will be committed to growing their sophistication in 2019 and beyond. However, marketers need to be aware that growing sophistication is rooted in "mastering simplicity." Every content marketer wants to level-up their content marketing skills and results, but some may not have mastered the basics yet, like committing to a documented content marketing strategy, setting measurable goals, and putting a process in place for measuring and analyzing performance. And then, you'll need to set measurable goals—goals that align with your overall objectives—for how you'll grow content marketing maturity. Essentially, we all know the digital landscape and the types of content that are in demand have changed—and they'll continue to evolve. If you're not convinced yet, the statistics speak for themselves: According to the Content Marketing Institute (CMI) and Ion Interactive 2017 Interactive Content Study: 87% of marketers agree that interactive content grabs the attention of the reader more effectively than static content. Read: Interactive Content Marketing: Why B2B Marketers Should Take Their Content from Boring to Bold #9 – The Continued Rise of Influencer Integration Influencer marketing has long been seen as a stand-alone promotion or PR function. "Creating content that delivers value to them will always align your time, talent and resources with what delivers the best ROI." What's your content marketing prediction or trend to watch into 2019?
It's that time of year, B2B marketers. As the holiday seasons kicks into high gear and the countdown to a new year accelerates, we all find ourselves looking into our figurative crystal balls to gauge what the new year will bring, and how we'll improve ourselves and our content marketing strategies, capitalize on opportunities, and adapt or side-step new challenges as they come.
2018 was a big year for content marketers—from the implementation of new data privacy and security regulations like GDPR to the rise of promising new tools and technologies to enhance personalization, measurement, and data analyzation. And from our perspective, 2019 is on track to bring even bigger changes, presenting both opportunities and challenges for B2B marketers.
So, what does the future hold for content marketing in the B2B space? Here are our top 10 B2B content marketing predictions and trends marketers should know now and keep an eye on into the new year.
#1 – The Trust Factor
From security scandals and privacy concerns to consumers' dwindling confidence in the world's core institutions, trust is in crisis. In fact, the last two Edelman Trust Barometer surveys have revealed declining consumer trust toward business, media, and government, and NGOs to "do what is right." This was the first time a decline was reported since the inception of the report nearly two decades ago.
Couple general distrust with historical skepticism of marketing and advertising messages, and it will be even more imperative for B2B marketers to focus on building trust and credibility with buyers and prospects.
This means doubling down on marketing with authenticity to create more meaningful audience connections will be critical going forward.
"Fostering a truly authentic reputation in this faceless digital world, while combating the instinctive consumer tendency to distrust corporate messaging, presents a very real challenge," Nick Nelson, TopRank Marketing Content Strategist, said not too long ago. "Those brands that are ready to meet it with gusto will become champions of the new era."
This also means striving to be the best answer for your audience, delivering quality, relevant content that informs, educates, and inspires. This means leveraging the right data, at the right time, for the right purpose to show audiences they can trust your brand.
"Great content answers questions and solves problems for your customers," Amanda Todorovich, Senior Director of Content & Creative Services, Cleveland Clinic, told us. "When you do that—no matter what platform or format—it works and generates engagement every time."
Finally, this also means taking the initiative to align yourself with credible, relevant voices (e.g. influencers) and collaborate on creating incredible, insightful, trustworthy content. (We'll get into more detail on that later.)
Now for the curve ball.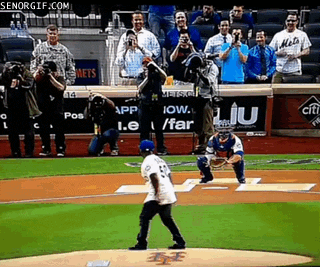 In 2019 and beyond, building trust cannot be limited to your prospects and customers. Building trust also has to happen within the organization—especially at the C-suite level.
A study from Fournaise Group found that 73% of CEOs say marketers lack business credibility and the ability to generate sufficient growth. Furthermore, 80% of CEOs simply don't trust marketers at all, yet a whopping 91% do trust CIOs and CFOs.
"Marketing done well with a clear why, measurement and purpose creates the kind of value that both customers and business leaders will trust, ensuring credibility and investment far into the future," our CEO Lee Odden wrote earlier this year.
#2 – Goodbye "Consumable" Content; Hello Personalized Experiences
In 2018, talk of "content personalization" and "creating content experiences" has been growing louder. And in 2019, it'll likely hit a fever pitch.
Econsultancy and Adobe's 2018 Digital Trends report revealed that delivering personalized experiences in real-time is the most exciting opportunity for digital and marketing professionals. Furthermore, optimizing customer experiences across multiple touchpoints is a top priority over the next few years.
This means that in 2019 and beyond, B2B marketers have to stop thinking about how audiences "consume" content, and start thinking about how audiences want to experience content and how they can deliver.
More than likely, to deliver tailored experience you'll need to embrace proven and emerging marketing technologies such as those driven by AI and machine learning that can help enable personalization and enhance experiences.
In addition, this will require you to align different stakeholders/departments across the organization.
"First and foremost, personalization is a group effort which cuts across all functions of the content supply chain: strategy, planning, creation, assembly, and delivery," Peter Krmpotic, Group Product Manager at Adobe, told us in an interview. "Establishing and aligning these functions with each other is the first block in a strong foundation."
Finally, it's seems as if "disposable" content fits in here, too. Instagram Stories. Facebook Stories. Snapchat Stories. These tactics are part of the experience you can create, offering an in-the-moment conversation or touchpoint with your audience.
"When it comes to social media content, B2B marketers need to go beyond links to their blog posts," Joshua Nite, Senior Content Marketing Manager at TopRank Marketing, shared. "Think about Stories on Facebook, Instagram & Snapchat, for example. It's about an ongoing conversation with your audience."
#3 – The Breakdown of Data Silos
Every marketer has data–some may even say they need or want more of it. However, access to so much data is still relatively new, and every marketer wishes they had the ability to draw more insights that lead to action. And being able to draw that insight is critical to success.
"The success of your content marketing efforts hinges on your ability to empathize and connect with your target audiences," Annie Leuman, Content Strategist at TopRank Marketing, said. "As a result, you absolutely want to use data insights to develop a more holistic picture of your target buyers—their interests, problems, behaviors, and preferences. Taking the time to do this can help you ensure your strategy is built on data, not gut feel or assumptions.
Thankfully, rising and more established marketing technologies have the potential to make a big impact in that area in 2019 and beyond.
In April 2018, more than 6,800 marketing technology solutions were on the market, which was a 27% growth from the year before. And you can bet the number of solutions did and will continue to grow, and sophistication and refinement will happen as well.
It's my prediction that forward-thinking brands and marketers will stop being satisfied with using only a fraction of the data they…