Author: Michael Brenner / Source: Marketing Insider Group Just when you believe you've caught up with all the greatest techniques and too
Just when you believe you've caught up with all the greatest techniques and tools, you look up from all your hard work – the riveting video campaigns, your exciting new influencer partnership, hey, you've even become agile! – only to find out the content marketing landscape is shifting again.
Which means one of two things:
This is all just a dream
Content marketing is a constantly evolving plane of reality
While I don't have much data or expert insight to refute or support possibility number one, I can say for sure, the second option should be added to the list of agreed upon theories of the universe, right after the big bang and relativity.
Content marketing is still evolving. Which implies the future will look different than the present.
Fasten your seatbelt, put on your time-travelling goggles, it's time to take a look at what we may experience for the rest of 2017 and beyond. Here are the expert predictions that you need to know.
Brands Are Building Tomorrow's Communities
The idea of online social networks has gone a long way from hobby forums to Facebook. Honestly, ten years ago who could have ever imagined just how much global society would turn to the online world to connect with other people, forge relationships, and keep in touch.
This phenomena creates an opportunity that marketers are really just starting to understand. Brands themselves can build communities.
Victor Gao, Vice President of Digital and Managing Director of Arrow Media Group, calls it creating 'network effects.' What does this mean exactly? In the future, content marketing won't just be about building relationships between brands and consumers, but also between the consumers themselves.
As online engagement increases with each new generation that grows up digital (as in, with mom or dad's smartphone in hand before they can walk), consumers of the future will expect to connect more with their peers online. Online peers are those individuals they share the same interests with – which includes brand loyalties.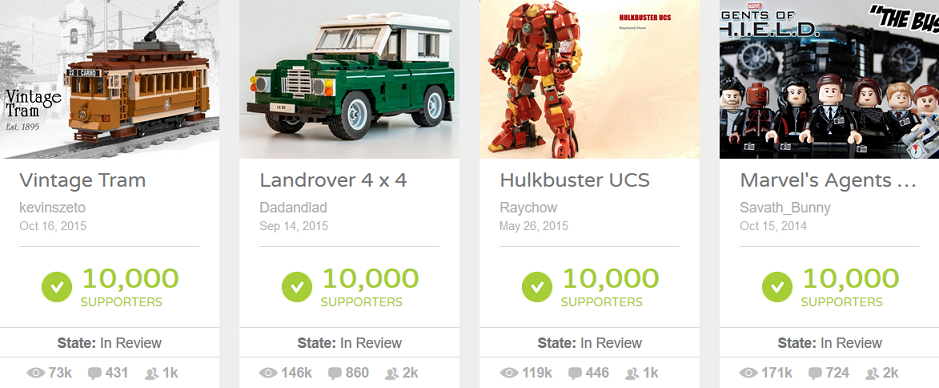 How can you use this concept to shape the future of your content marketing efforts? Think dynamic content libraries, weekly video chats, regular interactive social media campaigns – make your brand a world your audience can become a part of. You want your customers to feel like they can connect with other like-minded peers via the online space that you have provided. Lego Ideas and Proctor and Gamble's Super Savvy Me are great examples…