23 Cool Tools for Social Media Marketers. Taco is a free desktop app and has a Chrome extension. You can even create a form on a mobile device and see how it looks as you create it. There's a free version that provides a bunch of basic data. Senders pulls information based on a sender's email account and lets you know all about him or her. Senders works for most email accounts. For now, Senders is free. Install the Google Chrome or Firefox extension and when you click it, it sends all of your tabs into one tab as a list of clickable links. #18: Google Analytics URL Builder Chrome Extension Google UTM parameters allow you to track the activity around a URL inside Google Analytics. Experiment with your marketing images by adding other artistic elements to them.
Looking for some new apps and tools to add to your social media marketing toolbox?
Wondering which graphics, analytics, and productivity tools can help streamline your workflow?
In this article, you'll discover 23 tools and apps shared in the Social Media Marketing podcast's Discovery of the Week.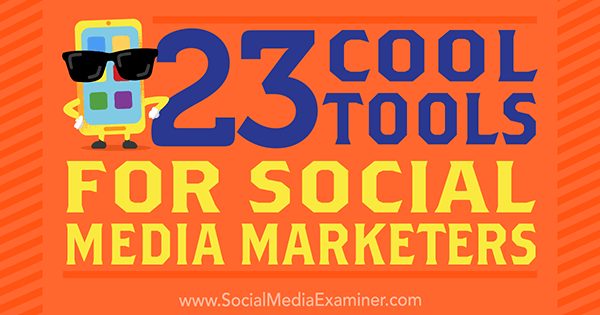 #1: Taco
The Taco app lets you combine tasks and tickets from different places, such as Trello, Evernote, and email, into one master to-do list. It's a major timesaver.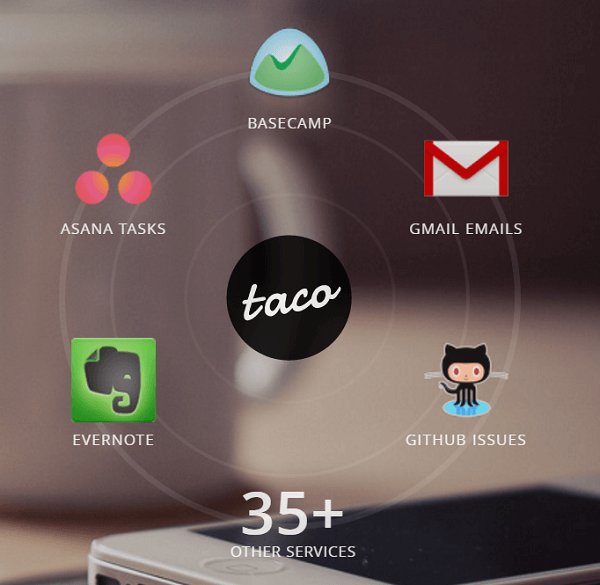 Sign up for free at TacoApp.com and connect it to all of your other services. Taco will connect to more than 35 services such as Asana, Basecamp, Evernote, Highrise, Slack, Wunderlist, Gmail, and even an RSS feed.
Taco is a free desktop app and has a Chrome extension. Plus, you can use it on mobile if you bookmark it on your mobile browser.
#2: Grammarly
Grammarly is a great way to spell-check your social media posts. Even when you post something on social that you think is perfect, people sometimes comment with corrections. You either misspelled something or used the wrong spelling of a word. Grammarly fixes that.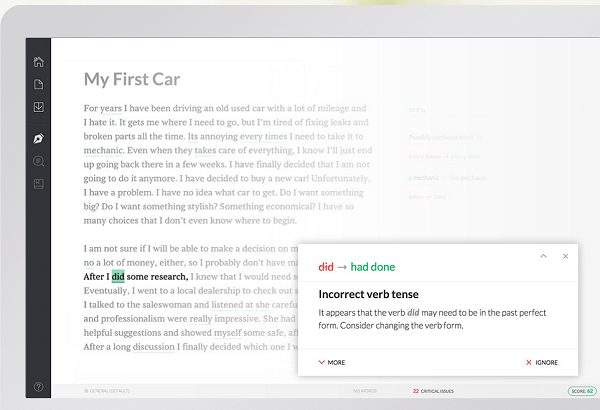 Grammarly is software, as well as a browser extension. Download the native app for free on your Mac or Windows computer. Then drag and drop documents and it will do a spelling and grammar check. There are also browser extensions for Safari, Chrome, and Firefox, which do a live check of whatever you type on the web.
The program analyzes your writing for improper word usage, too. It highlights any errors, just like standard spell-check. Once you see a problem, you can fix it.
Grammarly's free program has a lot of functionality, but there are paid upgrade options available, which do even more intense checks and suggestions.
#3: Typeform
To create cool forms on the web, try Typeform. You can create a questionnaire on Google forms or SurveyMonkey, and Typeform similar, but it's much more visually appealing.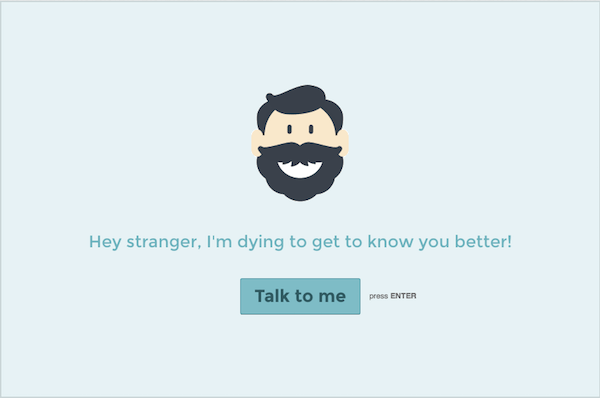 Go to Typeform.com and get started for free. Typeforms can include information, payments, and registration. It's optimized for mobile. You can even create a form on a mobile device and see how it looks as you create it.
It's fun to take their surveys because it's easy, looks cool, and has an awesome user interface.
Typeform is web-based and works across any platform. The basic plan includes unlimited forms and responses. Upgrade to the pro and the pro plus versions for a monthly charge, which give you a custom thank-you screen and priority support. Plus, you can remove the Typeform branding.
#4: Twitter Analytics From AgoraPulse
While Twitter Analytics gives you information about your tweets and the audience for your Twitter account, Twitter Analytics from AgoraPulse is a free tool that allows you to compare your Twitter account to others.
For example, say you want to compare the number of followers you have, the quality of your interaction, or the amount of Twitter activity with the accounts of your competitors or peers.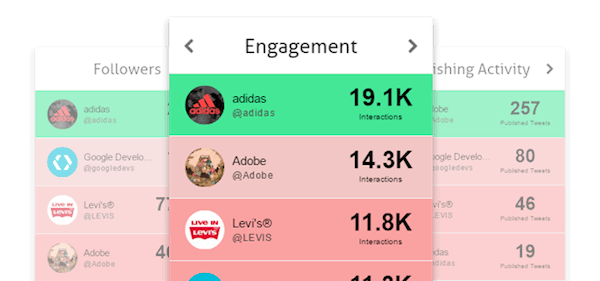 Go to analytics.agorapulse.com, authorize it to access your Twitter account, and click through the confirmation email. Then add the other Twitter accounts that you want to compare. You can see over the last 30 days how much engagement other accounts are getting, as well as interactions or conversations per tweet. There's a really great Twitter-specific dashboard for all of that high-level data.
If you're doing a weekly or monthly report to show how your Twitter account is doing compared to others, or even if you're in an organization that has multiple Twitter accounts, list them off using this tool and you have quick, easy reporting.
#5: Grytics
It can be a hassle to identify the most engaged people in the Facebook group you run for your business. Grytics is a great tool to analyze your Facebook groups.
Grytics gives you statistics based on your most active members, engagement, and activity scores. Plus, you can see which were the top posts in your group.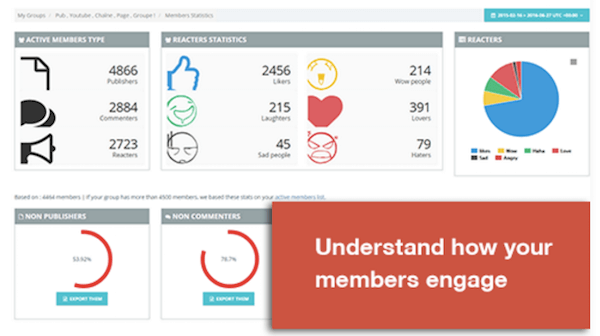 When you open a post from your Facebook page's insights, it tells you how many people liked it and breaks down reactions and clicks. Grytics gives you that kind of data on each Facebook group post and then carries that over into the group members. Possible applications could be rewarding engaged group members and giving them a public shout-out.
It's a desktop tool you can get by going to Grytics.com. There's a free version that provides a bunch of basic data. Then it moves up to premium, pro, and enterprise versions, and each is only a small step up – $12, $25, or $55 per month – based on features.
#6: Patch
Patch, a smart portrait editing app for iOS, automatically edits your images and simulates a blurred background effect that lets the subject of your photo stand out.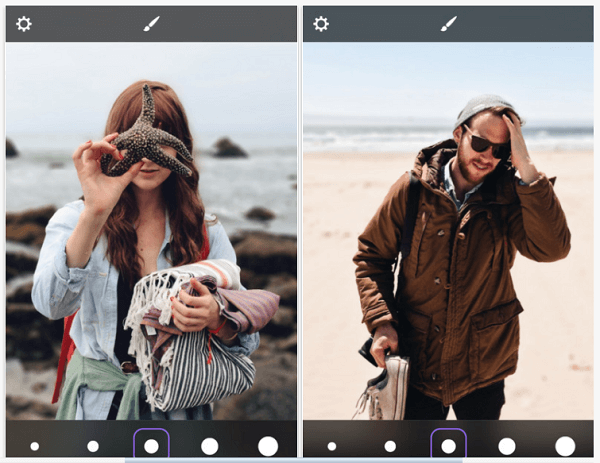 Open up an image inside the app, turn up the intensity, and in 10 seconds the image is processed from a cell phone selfie into something worthy of framing.
You can use images from the built-in camera on your phone, uploaded images, or imported photos from your camera roll. So if you're at a conference and take a bunch of awesome selfies, you can process them afterward!
Patch is free in the App Store but offers watermark removal for a $1.99 fee.
#7: Slim Lists for Trello
Slim Lists for Trello is a Chrome extension that's a cool hack for Trello users.
If you're not familiar with Trello, it's a project management tool that's web-based (and free). The browser extension works in Chrome on both PC and Mac.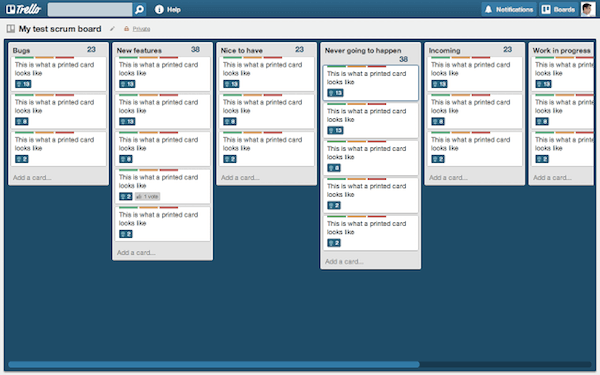 Slim Lists for Trello takes your existing Trello boards and reduces the width. Trello has different cards that are ranked and sorted into lists. This will give you all (or at least most) of the information, reduced up to about 50%. Doing this allows you to fit more on your screen.
If you're not already on Trello, check it out. It's an amazing tool. If you work collaboratively with many people, Trello is a lifesaver. It also has an app that does real-time communication. You have all of the information and all of the right people with access to it in a nice, neat, organized location.
Go to the Google Chrome store to get Slim Lists for Trello.
#8: Ripl
Ripl, a mobile app that creates images, video, captions, and moving text, is different from other apps in that it lets you easily do a lot of motion graphics.
With Ripl, you can even have text that zooms toward you or on a crawl. Check out the Social Media Examiner Instagram account for examples.
"Your style defines your brand, and you want it to be 100% unique." – @pegfitzpatrick #marketing #socialmedia #business #entrepreneuer #socialmediamarketing #smm #socialmediatips #smallbusiness #new #socialmediaexaminer #professionaldevelopment #smb #socialmediastrategy #businesstraining #quote #quoteoftheday

A video posted by Social Media Examiner (@smexaminer) on Jul 20, 2016 at 8:15pm PDT
Ripl is free but you can get a pro account version for $9.99 per month, which allows you to remove the watermark. You can also add your own watermark and branding, as well as have access to other pre-populated design templates.
It's a very cool effect. Ripl is available on iOS and Android.
#9: Senders
Senders is like having caller ID for email. Senders pulls information based on a sender's email account and lets you know all about him or her.
Senders will give you the person's name, title, and bio, along with links to his or her Twitter, LinkedIn, and Facebook accounts. It shares last tweets, their Twitter follower count, and links to the Google search for that person.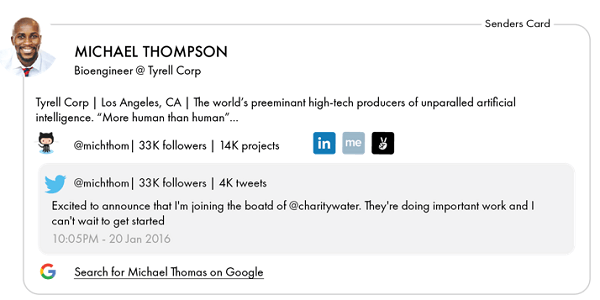 You can even go into Senders with your own account and edit your information.
Senders works for most email accounts. All you need to do is give Senders permission to see your account and they don't store, share, or read any of the content of the emails. Senders simply scans and searches the web for people's contact info.
For now, Senders is free.
#10: OneTab
…