Imagine, if you will, a country of more than 1.3 billion people with no access to Facebook, Instagram, or Twitter. Now imagine that more than half of those people—846 million, to be precise—are using one online social service to chat and share with friends, read news, play games, track their fitness goals, make voice and video calls, shop online, and even pay for lunch.
This is not a fantasy. The country is China, and the service is WeChat. With an average of 570 million users logging into WeChat every single day and using the service's multiple functions all day long (60 percent of users open the app more than 10 times per day), WeChat marketing offers a powerful way to connect with consumers.
What is WeChat?
WeChat is, at its core, a messaging app, but that is really only a fraction of what the service can do. If also offers more traditional social networking functions like video and picture sharing, games, stickers, and the ability to share and connect with friends through WeChat Moments.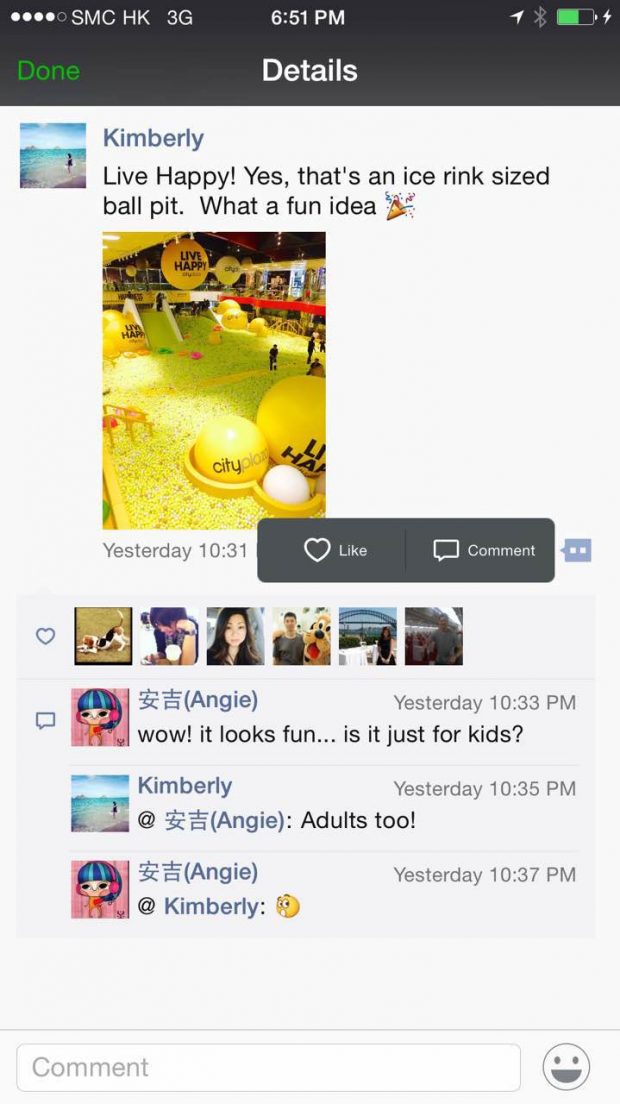 But it's also a social commerce platform, incorporating WeChat Stores for online shopping and WeChat Pay and WeChat Wallet for payments to both online and brick and mortar vendors. It even offers professional functions like expense tracking. It can be used to book a taxi, a flight, or a doctor's appointment. It's like Facebook, Skype, Slack, Amazon, PayPal, and Apple Wallet all rolled up into one. No wonder it's China's most popular mobile app.
Here, though, it's important to share a caveat about WeChat marketing: WeChat is available worldwide, but the vast majority of users—up to 90 percent by some estimates—are in China. And in order to market to Mainland Chinese WeChat users, you need to have a business presence registered in Mainland China.
Businesses based in the United States, South Africa, Hong Kong, India, Indonesia, Macau, Malaysia, Taiwan, and Thailand can use a WeChat business account to market to WeChat's estimated 100 million international users (including Chinese users in Hong Kong, Taiwan, and Macau), but you'll be missing out on the massive Mainland Chinese user base. WeChat features also vary by region.
That said, WeChat has been making a push for international expansion, especially in Africa. It's Africa's fastest growing social communication platform, and is estimated to have about 5 million users in South Africa alone (compare that to the 13 million South Africans using Facebook). So you shouldn't overlook the WeChat marketing potential in the rest of the world, even if the numbers are not as tantalizing as that huge Chinese figure.
How to use WeChat for business
Let's start by looking at the three types of WeChat business account: subscription accounts, service accounts, and enterprise accounts. They all fall under the category of Official Accounts, which are available to celebrities, media, government organizations, and businesses. Subscription accounts offer more messaging, but service accounts offer more robust functionality. Enterprise accounts are primarily for organizational management and are not of primary interest to marketers.
Subscription accounts: Allow one broadcast message per day to subscribers; messages appear in the subscription accounts folder.
Service accounts: Allow up to four broadcast messages per month; messages appear in the friend session list. Verified accounts have access to nine advanced APIs and can apply for WeChat Pay.
Enterprise accounts: Offer messaging and business tools but are only available in Mainland China.
How to apply for a WeChat Official Account
These steps apply to the International-Market Platform. If you have a business based in China, you can access the Chinese market by using the Mainland China-Market Platform.
Gather all the required information, including your business license and personal ID. It's a good idea to check the full list of…