Outsourcing Offers Startups a Growth Hack for 2017. Startups and small businesses may have big ideas, but they often lack the budgets of corporate America's behemoths. A growth hack is a process of rapid experimentation across marketing channels and product development to identify the most effective and efficient ways to grow a business. However, even the smartest entrepreneur cannot be an expert at everything; and even if you are, there simply are not enough hours in the day to accomplish all that your startup requires," said Asad Khan, Founder of ePlanet Communications, Inc., a global business process outsourcing (BPO) provider. Today, many entrepreneurs recognize the value of using outsourcing as a growth hacking strategy. In fact, 37% of companies use outsourcing to grow their business in the modern global economy.3 Business functions that are outside of a startup's core proficiencies, such as marketing, customer service and IT, can easily be outsourced to increase speed to market and expansion of the customer base. Khan added, "Outsourcing to experts not only saves you the trouble of performing tasks outside of your core competencies, but also cuts down on the cost of hiring full-time specialists." As a well-established and trusted partner for businesses globally, ePlanet is rapidly emerging as a go-to resource within the U.S. and abroad. About ePlanet Communications: ePlanet Communications is a global business process outsourcing provider with extensive experience in call center operations, digital media solutions, and direct response solutions. Diana. "4 Signs That Outsourcing Can Be Your Startup's Best Friend." Entrepreneur.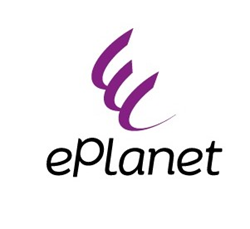 Startups and small businesses may have big ideas, but they often lack the budgets of corporate America's behemoths. To compensate, many startups use outsourcing as a cost-effective way to expand capacity. IBM research indicates that 27% of companies outsource to reduce expenses.1 While outsourcing to save on costs is well-founded—nearly half of all startups fail because they exhaust their budgets—entrepreneurs are now beginning to discover other advantages to outsourcing.2
Considering that knowledge gaps account for 18% of startup failures, outside expertise provides needed intellectual capital for small business success.2 The growing prevalence of outsourcing has led to a good number of professionals—at every level and within every industry—leaving permanents job to pursue freelance or contract work.
The abundance of outsourcing resources available in the U.S. market means that a startup no longer needs to hire, or rely upon, one person to single-handedly run a vital segment of its business. In fact, relying upon a single individual may be an ineffective strategy; an employee who is tasked with managing every aspect of a business segment—such as IT or customer service—may burn out. As many as 40% of employees who left their jobs in 2016 did so due to burnout.2
To fuel growth, add expertise and tap into top talent more economically, startups are increasingly turning to outsourcing as a growth hack. A growth hack is a process of rapid experimentation across marketing channels and product development to identify the most effective and efficient ways to grow a business. According to The Economist, outsourcing can increase productivity and competitiveness 10- to 100-fold.3 In fact, 78% of entrepreneurs believe that freelancers give them a competitive edge.3
"To compete as a startup in today's marketplace, you need to be a smart, agile and innovative leader. However,…