Author: Book Marketing Tools / Source: bookmarketingtools.com The opportunities for promoting your book and optimizing your social media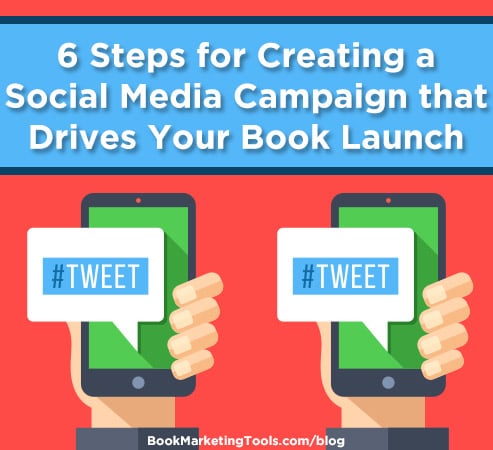 The opportunities for promoting your book and optimizing your social media posts and presence are almost endless. With new features, tools, and creative tactics being developed every day, it can be tough to keep track of it all. To help you out, here are five simple tips to help you promote your book launch across social platforms.
1. Use Relevant Hashtags
Like a filing system, hashtags are the Internet's way of indexing conversations. For the uninitiated, this simply means adding a hash mark (#) to the front of a relevant word or phrase. For example, #selfpublishing. This makes your content more searchable and increases engagement. Hashtags can also help you reach a wider audience since they're viewable by anyone—even people who aren't fans or followers.
Besides creating hashtags with terms related to your new book, its subject matter, your genre, and your author brand, you'll want to use popular hashtags readers already use to find content like yours. #LitChat, #TeaserTuesday, #1lineWed, #BookGiveaway, #eBook, #Kindle, #Nook, #FreeBook, #MustRead, and #FridayReads are just a few. You can also use hashtags like #AmWriting, #WritersLife, #WriteChat, #IndieAuthors, and #WritingParty to connect with other authors, publishers, and industry leaders. If you want to follow hashtags and keep track of what's trending with ease, consider using a tool like Buffer to manage your social media accounts in one place.
Another great tip is to monitor trending topics on social media sites and then hijack them to promote your book or content. You'll need to be selective here and make sure the hashtag is relevant so that you're not being insensitive or riling up potential backlash. When hashtags are done right, they have the potential to go viral for all the right reasons and increase your book sales. Be sure to add them to your social media posts, as well as promote them in the back matter of your book, on your blog, and in any articles you write.
2. Broadcast Live Video Sessions
Video already has high engagement rates, so how about taking it to the next level with live broadcasts? From casual chats, interviews with experts, and Q&As to special moments, behind-the-scenes sneak peeks, and updates, the only thing limiting you from launch related real-time video sessions is your imagination. Facebook Live and YouTube Live Events make in-the-moment broadcasts super easy and fun.
3. Use "Click to Tweet"
You've likely come across this tactic in action multiple times presented as a pretty button, piece of hyperlinked text, or clickable image. When anyone clicks on it, a pre-populated box appears with…