It lets you automatically schedule and share your new blog posts to your social media channels. The Blog2Social WordPress plugin lets you automatically share new blog posts on your social media channels. The Social Streams plugin will merge your social feeds into one page to display your engagement across social channels. The Instagram Feed plugin lets you tweak various settings and sort images by date. With the free version of the Pin It Button plugin, users can select the image they want to pin, although you can preselect a default image. The Pinterest Pin It button offers a wide range of customization options. It lets you add sharing buttons for the top social media websites to make it easy for readers to share your blog content. The WP Facebook Open Graph Protocol plugin adds proper tags and values to your blog to increase shareability. Over to You These are just some of the social media plugins you can install on your WordPress blog. Have you used any of these plugins on your blog?
Do you want to make your WordPress blog more social media-friendly?
Looking for easy-to-use solutions?
WordPress plugins are simple to install and make it easy for you to incorporate socially focused functionality on your blog.
In this article, you'll discover eight plugins to socialize your WordPress blog.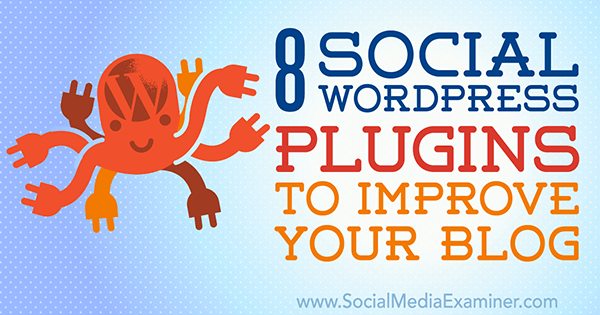 #1: Share Blog Posts Automatically With Blog2Social
Sharing new blog posts on social media is pretty much mandatory at this point. You want as much content exposure as possible, but posting from your blog to your social channels takes time.
That's where the Blog2Social plugin comes in. It lets you automatically schedule and share your new blog posts to your social media channels. You can customize your posts for each network if you want and schedule them at optimal times for each audience.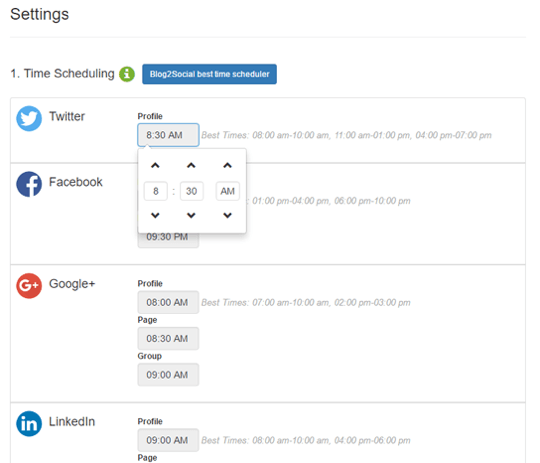 This plugin is free, but there's a premium upgrade available starting at $49/year.
#2: Create Tweetable Content With Better Click to Tweet
Better Click to Tweet is a simple Twitter sharing plugin that lets you create tweetable content from your blog posts that readers can share with their followers.

When readers click the Click to Tweet box in your blog post, a pre-populated tweet with the article link will appear, ready to be shared on Twitter.

#3: Stream Instagram and Twitter Feeds With Social Streams
If you want to display your Twitter and Instagram feeds on your blog, the Social Streams plugin is for you. Just connect your feeds and the plugin will merge them into a single feed on your website.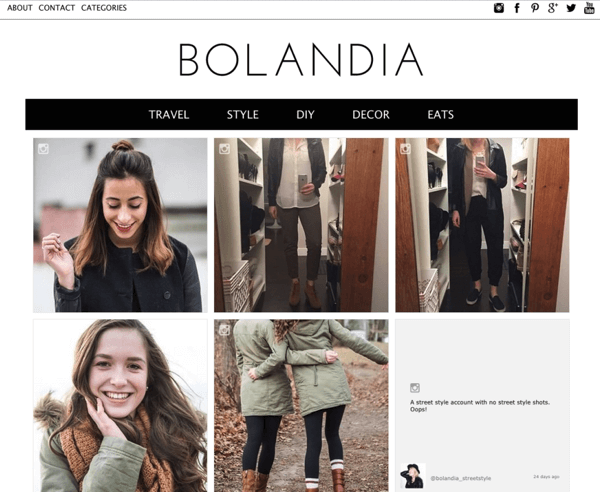 You can tweak the plugin with CSS so you can tailor it to your theme. With its plug-and-play features, it will showcase everything that's happening on your Instagram and Twitter accounts.
#4: Customize the Display of Your Instagram Posts With Instagram Feed
If you want to integrate your Instagram profile with your website in a visually appealing way, consider the Instagram Feed plugin. It offers gorgeous layouts and…