Author: Michel Benjamin / Source: MarketingProfs Marketers today face many challenges, no matter their industry. With competition comin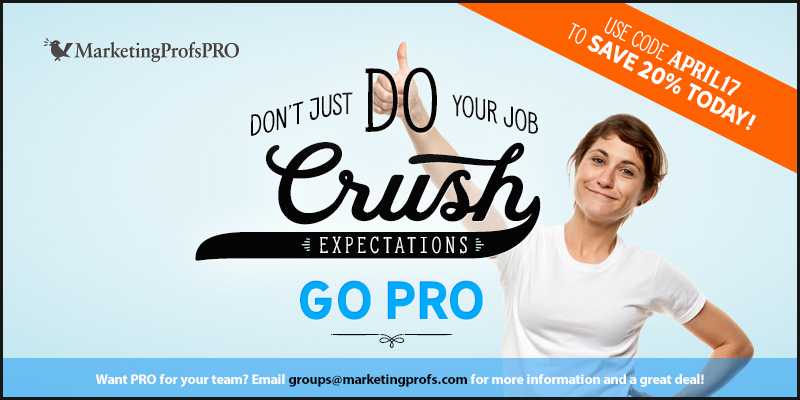 Marketers today face many challenges, no matter their industry. With competition coming from all angles and unshakable consumer "ad blindness," brands must find ways to reach niche audiences with the right messaging at the right time.
Audience targeting is synonymous with online advertising today. If you aren't sending your message to a specific audience, you are "spraying and praying"—a technique that works well if you have an unlimited budget and no one to answer to for campaign performance.
After you've implemented an audience-based tool, such as a data management platform (DMP), and started segmenting your customers and prospects into audiences, what's next?
Here are five steps for successful audience targeting, enabling you to pair audiences with the right messaging to communicate in more personal and meaningful ways, ultimately allowing you to reach your business goals.
Pixel your campaigns
Before you can start targeting your ads, you need to place a pixel on your properties (including your website and campaigns) to gather data about the audience. Pixels are small blocks of code on a webpage that allow websites to read and place cookies, which then passes anonymous information back to you about the person's behaviors online, including what pages they viewed.
For digital marketers who have used Google Analytics, this process should be fairly straightforward. Google Analytics uses pixels to track the path to conversion of your audience.
Most marketing technologies offer their own pixels to collect different types of data. So whether you are working with a DMP, a demand-side platform (DSP), or an exchange, talk to your vendor and make sure you are gathering the most information available.
Identify your clickers or converters
Pixeling your campaigns enables you to build an audience of "clickers" or "converters"— highly engaged audience members who are more likely to become your customers.
Once the audience is built inside your DMP or DSP and you have allowed a few weeks for data collection, to learn more you should dive into the analytics or audience profile about this valuable audience.
Most marketers have a good idea about who their target audience is. But the insights gathered based on your customer's online activity may tell another story. Until you get information on who your online audience really is, you may be targeting the wrong people. And that won't get…