How to Ensure Your Facebook Page Complies With Facebook Terms. Do you have a Facebook page for your business? If possible, just name it after your business (or yourself). Such language can be found several times throughout Facebook's Guidelines, including the Statement of Rights and on Facebook Page Terms. Include your privacy policy in your footer, and anywhere you're collecting email addresses or other personal information. So what goes in a privacy policy? So the bottom line here is, if your Facebook page is linking to your website to collect emails or get Facebook users to sign up for your mailing list, make sure you have a privacy policy in place. Facebook requires that for any promotion you run, you must: Ensure that each participant releases Facebook. Additionally, there are strict terms ensuring that your cover photo isn't misleading and that it doesn't infringe on anyone's copyright. So when you create your cover photo, make sure you use images that you have the legal right to use.
Do you have a Facebook page for your business?
Want to be sure your page isn't disabled (or worse, shut down) for noncompliance with Facebook's Terms?
In this article, you'll discover four tips to keep your Facebook page in line with Facebook's Terms.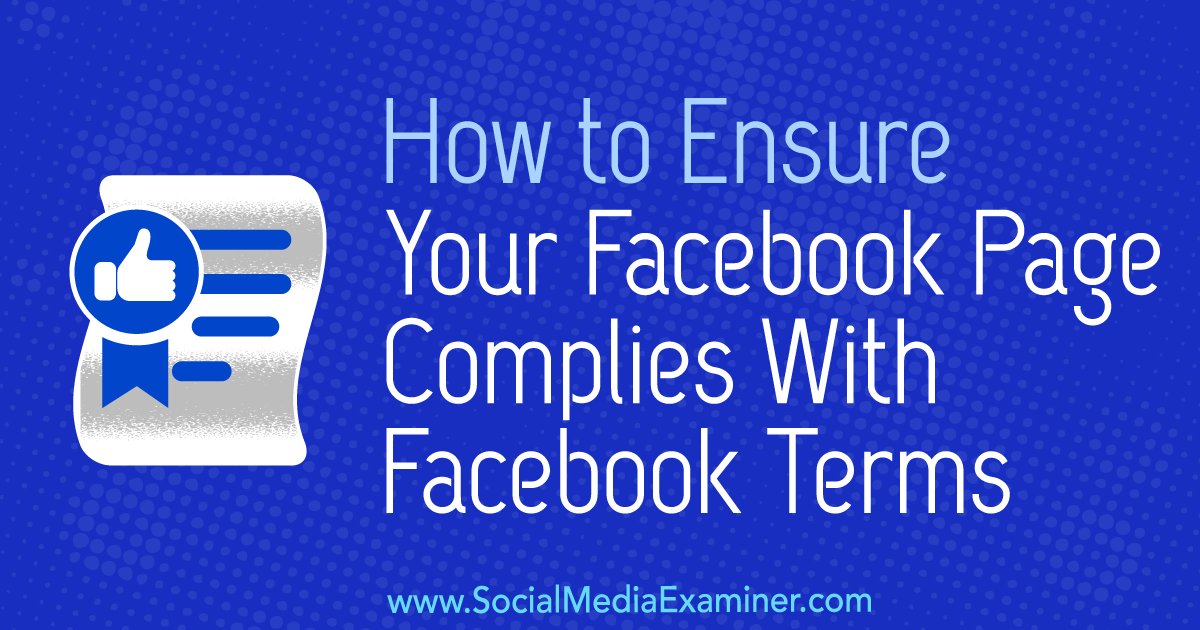 #1: Name Your Page Accurately
Setting up a new Facebook page can be daunting, but first and foremost, you want to make sure your page name (and corresponding Facebook web address) reflects your business and what you'll be posting on the page.
Your name can't be purely generic (e.g., "The Flower Shop").
It has to be grammatically correct.
It can't be too wordy or 'superfluous' (Facebook's word).
It can't be misleading or violate someone's rights.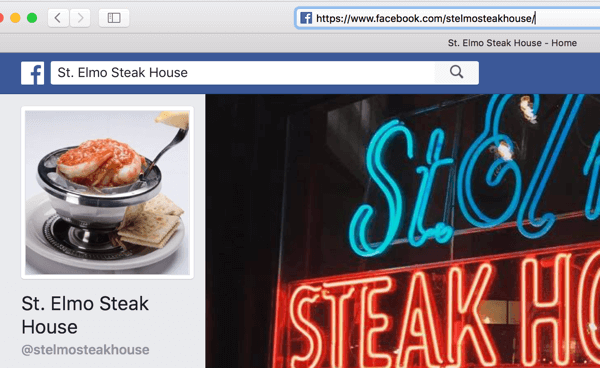 Picking a business name in general can be a stressful task, so keep it simple when naming your Facebook business page. If possible, just name it after your business (or yourself). If you decide later to change your page name, it can't be a substantial change, so keep that in mind.
#2: Have a Privacy Policy in Place if You Collect Data
Facebook requires that if you're collecting any personal data from your page through a call to action (such as email addresses for your mailing list), you need to provide notice to users and have a privacy policy in place.
A privacy policy is basically a disclosure document that informs (and therefore protects) users. It's a statement you're making to visitors to your website about how you gather information about them and what you intend to do with it. Not to mention that it's legally required in most countries.
In general, anyone with a website that collects any type of data needs a privacy policy. Through their Terms, Facebook is basically saying that if you send someone to your website from Facebook and collect their email, you'd better have a privacy policy posted.
Such language can be found several times throughout Facebook's Guidelines, including the Statement of Rights and on Facebook Page Terms. Having a privacy policy on your website is a no-brainer these days. Include your privacy policy in your footer, and anywhere you're collecting email addresses or other personal information.

…