Author: Christian Neri / Source: MarketingProfs Skim for shouldn't-miss social media news! This week: Google changes the TV landscape w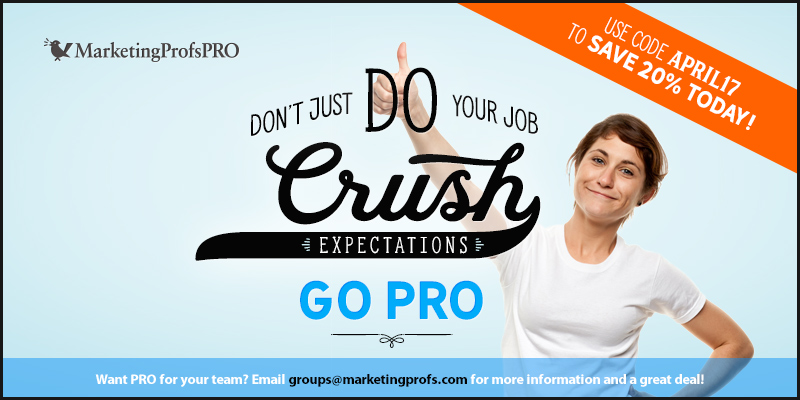 This week: Google changes the TV landscape with the launch of YouTube TV; Snapchat makes itself a video search destination with a new public search function; LinkedIn introduces easy lead generation forms; Amazon enters the social media game with an influencer program; Facebook tests an alternative News Feed; Twitter fights to bring pay TV to its platform; Snapchat's new ad targeting capabilities; and much more.
1. YouTube changes the TV landscape with YouTube TV
We first reported YouTube's intentions back in March, but now residents of five cities officially have access to YouTube TV.
The Alphabet Inc. company launched its 50-plus-channel, $35-per-month TV subscription service in New York, Los Angeles, San Francisco, Chicago, and Philadelphia, covering entertainment, news, and sports.
It's by no means the first attempt at Internet TV, but such a big global player's getting into the mix should help increase competition and, hopefully, provide more flexibility in choice and pricing for consumers.
2. LinkedIn launches lead generation forms
LinkedIn just streamlined the lead generation process for brands that use sponsored content on the platform. Once marketers add some sort of call to action to their sponsored content, the professional social network's new "Lead Gen Forms" mean advertisers can not only instantly collect contact details from quality leads but also directly connect those leads with content that might interest them and measure the impact of their efforts via LinkedIn's Campaign Manager interface.
Even better? The leads you generate can be easily imported to the customer relationship management (CRM) software of your choosing. How quickly will you get started?
3. Snapchat ups its search and video game, lets Stories go public
Snapchat just got one step closer to taking on YouTube with the introduction of Search for Stories that have been submitted to its public "Our Stories" submission section, an area of the app where users can add their Stories to Snapchat's public database.
Before, that meant users had a chance to see their Story become a part of a themed collection of Stories curated by the Snapchat team. Now, that means anyone can search—and find—their masterpiece.
Users can search through over a million Stories in real-time by their desired keyword—an event, city, or anything else—and so they now have an infinite number of rabbit holes to descend into, and thus spend time on the app.
4. Amazon quietly vies to become a social media influencer hotspot
Who's to say that Amazon can't garner the power of social media influencers like other platforms and brands? The online retailer turned Internet giant has launched a private beta program called the Amazon Influencer Program that seeks out influencers with large followings across social networks and high fan engagement.
Each influencer will get a custom vanity Amazon URL where customers can scan through a selection of products they curate and recommend. The link, in turn, can be posted on other social platforms to drive traffic and sales to the influencers' pages.
The company will not, for now, work with influencers on product selection or provide freebies, leaving the contents of the pages entirely up to the influencer.
The social network is quietly testing a second News…