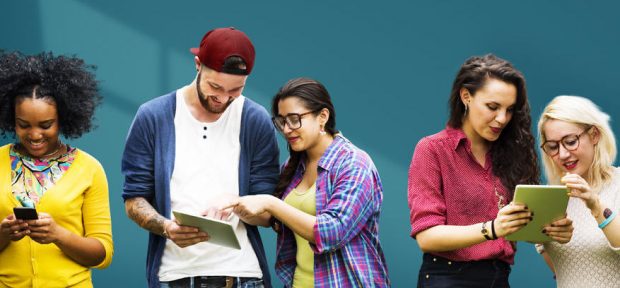 Roger Christie says the expectations on marketing do not align with the opportunities for social.
I'm about to explain why marketing shouldn't own social.
…still reading?
To be clear, I absolutely value marketing and its willingness to pursue and build social media marketing capabilities, particularly given my own heritage. But the opportunity for 'social' is much broader than social media marketing, and it is this tension that has led to limited returns and frustration with social for many organisations.
When you review industry performance, activities and attitudes, it's clear functional ownership of social has only hampered organisations' ability to derive and deliver new sources of value. Siloed ownership is only preventing competitiveness and relevance in today's digital age – let me explain.
Understanding our fixation on social 'short-termism'
There's no doubt the 'trial and error' attitude most Australian organisations have towards social today is impacting the ability of social teams to deliver real, sustainable value outside ad hoc campaigns. In the digital age – when channels, consumer loyalties and technologies change daily – experiments are often more alluring than plans. And while trialling and testing new initiatives isn't itself a problem, continual experimentation without an underlying vision or strategy presents risk, possible wastage and an inconsistent customer experience.
This is where the industry finds itself today with social.
But what does this short-term experiment mindset lead to? Why is this relevant to marketing?
Marketing has always been the first to respond
In the past decade, marketing has been forced to understand and respond to an ever-growing number of channels, tools and technologies as customer behaviour has changed. They have dramatically transformed the way marketing performs and engages different consumer groups, with social media being one of these 'categories', if you will.
Marketing has been forced to react, adapt and change its approach as social media has gone from earned to owned to paid.
Marketing took the lead on 'all things social' – learning what it was about, how best to leverage these channels and how best to address increasing customer expectations to ensure organisations remained relevant and present in customers' lives. And as the traditional custodian, driver and innovator for social, it should be credited with much of the ingenuity around the use of social media channels to deliver new sources of value.
Australian organisations have been pre-conditioned to believe social is a marketing responsibility.
And, up to this point, marketing has been best positioned to champion the transition.
The expectations on marketing do not align with the opportunities for social
However, the market has come a long way in ten years. Customers are no longer just looking for tailored, personalised communications delivered on the right channels – they're looking for tailored, personalised product and service experiences. That's a bloody big change. It's also a challenge that requires more than marketing to solve.
Yet, when you look at the way organisations approach social today, it's fair to suggest senior leaders are expecting marketing to make sense of that challenge. In fact, we did our own research recently and found only two social leads within the ASX50 have a non-marcomms background*.
Only two.
What does this number mean? It…