Author: Grace Duffy / Source: socialmediaexaminer.com Welcome to this week's edition of the Social Media Marketing Talk Show, a news show
Welcome to this week's edition of the Social Media Marketing Talk Show, a news show for marketers who want to stay on the leading edge of social media.
On this week's Social Media Marketing Talk Show with Michael Stelzner, we explore Facebook news feed changes, Snapchat updates with Carlos Gil, Facebook group discoveries, and other breaking social media marketing news of the week!
Watch the Social Media Morning Talk Show
If you're new to the show, click on the green "Watch replay" button below and sign in or register to watch our latest episode from Friday, May 12, 2017.
For this week's top stories, you'll find timestamps below that allow you to fast-forward in the replay above.
Facebook Reduces Low-Quality Links and Misleading Ads in the News Feed: Facebook is updating the news feed algorithm "so people see fewer posts and ads in News Feed that link to… low-quality web page experiences" and spammy ads. With this update, Facebook reviewed "hundreds of thousands of web pages linked to from Facebook" and identified which contain "little substantive content and have a large number of disruptive, shocking or malicious ads." Links to these types of low-quality web pages will now "show up lower in people's feeds and may not be eligible to be an ad." The goal is to feature fewer misleading posts and more informative posts in the news feed. (6:45)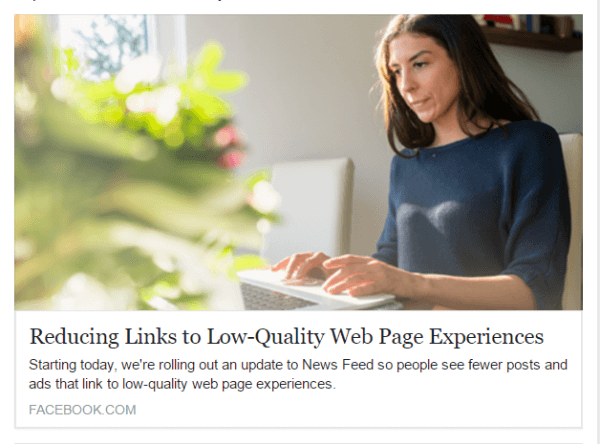 Facebook notes that these changes will roll out "gradually over the coming months." Publishers that do not produce the type of "low-quality landing page experience" referenced in Facebook's Newsroom site may see a small increase in traffic, while publishers who do ought to expect a decline in traffic.
Snap Inc. Releases Q1 2017 Earnings Report: Snap Inc. posted its first quarterly earnings since going public in early March. The company reported that its daily active user (DAUs) base grew to 166 million in Q1 2017. Although this is a 36% increase year-over-year, it's only a 5% gain when compared to its 158 million DAUs in Q4 2016. TechCrunch reports that "Snap added just 3 million new users in North America in Q1… [and] added 3 million in Europe." Snap Inc. added just 1 million users for the "rest of the world." (10:27)
Snapchat hits 166M daily users, disappointingly growing only slightly faster https://t.co/HPyrkJgwjm pic.twitter.com/lAEIKAFa4f
Snapchat Rolls Out Limitless Snaps and Other New Tools: Snapchat rolled out four new creative tools this week. These new features include the option to remove the 10-second time limit and allow your videos to loop indefinitely until the viewer is ready to move to the next snap, and a new "infinity" timer setting for photos sent in stories or chats, which allow "the recipient to enjoy your Snap as long as they'd like." Snapchat also rolled out a new Magic Eraser tool, which enables users to "select and remove objects from [their] Snaps," and the ability to draw with emojis. (13:40)
Facebook Offers Hidden Group Functionality: Facebook features several quick shortcuts in groups that allow users to quickly start a live video, create a poll, sell something, and more from the status update or post bar at the top of the page. This feature is available in both the mobile and desktop versions of the Facebook site. (30:40)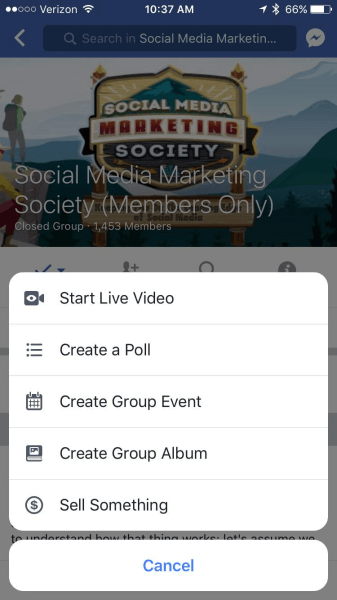 Facebook Debuts "Latest Conversations" Feature: "Facebook is rolling out a new feature called 'Latest Conversations' in its search results that will show the most recent public posts about timely topics that a lot of people across its network are discussing." This new section of the news feed is rolling out to Facebook's mobile users but isn't currently available on the web version of…