Author: Michael Brenner / Source: Marketing Insider Group It turns out blogging continues to be the true blue way to get qualified leads.
It turns out blogging continues to be the true blue way to get qualified leads. Sure, social media marketing and entertaining vlog posts are powerful tools for engagement. But, the blog may be your best bet for generating worthwhile leads.
A recent Search Engine Journal survey asked over 230 digital marketers – the SEO specialists, content marketing gurus, and marketing managers who are out there on the front lines, handcrafting digital content to impact a brand's bottom line – what they believe is their most effective type of content for attracting qualified leads. 41 percent cited blog posts to be the best content for lead generation.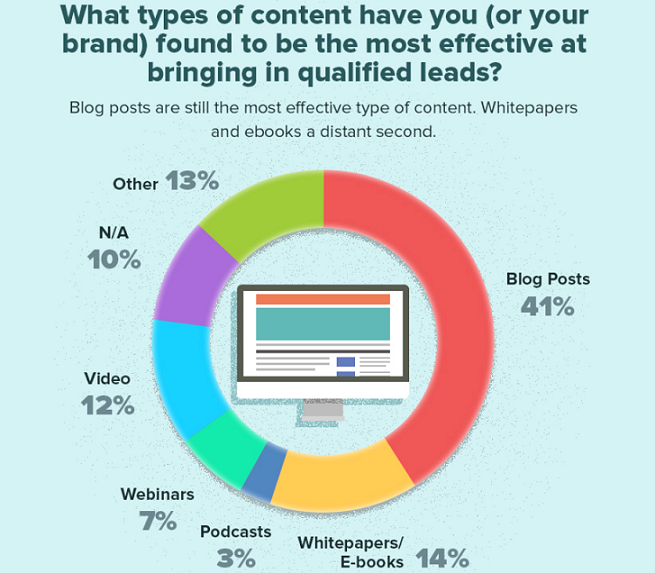 Interestingly, another text-based content type came in second. The pen is still mightier than the camera it seems. Video, which is the direction where many marketing teams are heading, especially with big-budget brands, was only voted as effective by 12 percent of the survey's respondents.
What makes this insight all the more useful for marketers is that it directly speaks to the distinction of lead generation vs. getting leads that are actually likely to convert. This highlights one of the major dilemmas with not clearly understanding the story your marketing metrics are telling you. If you are getting more leads, but not seeing a jump in revenue, the problem may be you are not attracting the right leads.
Could your solution to this problematic nuance lie in improving your blog? Build a better blog. Bring in better leads. Makes sense.
Honing in on Marketing Qualified Leads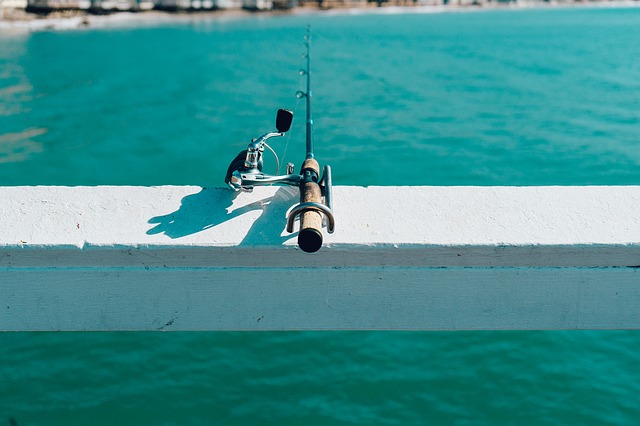 Step one to blogging for qualified leads is to take a strategic look at what one looks like and then determine what will lure them in. This means going in and ensuring your buyer personas are well-developed and accurate. Remember, you are focusing on creating the ultimate MQL buyer persona. Taking surveys of website visitors and analyzing website traffic demographic data may not give you a clear enough picture of who you are crafting content for.
To really flesh out the warm leads, talk to the individuals who are already buying – your best customers or regular clients. You'll get so much more insight when you combine your customer feedback surveys and A/B testing with interviews with your buyers.
Creating an Online Home for Your MQLs
Next, you want to craft your blog content, paying attention to everything from the website colors to the tone of voice in your copy, to make your qualified leads feel like…