Author: Dara Fontein / Source: Hootsuite Social Media Management If one picture is worth a thousand words, a carousel ad is worth 10 time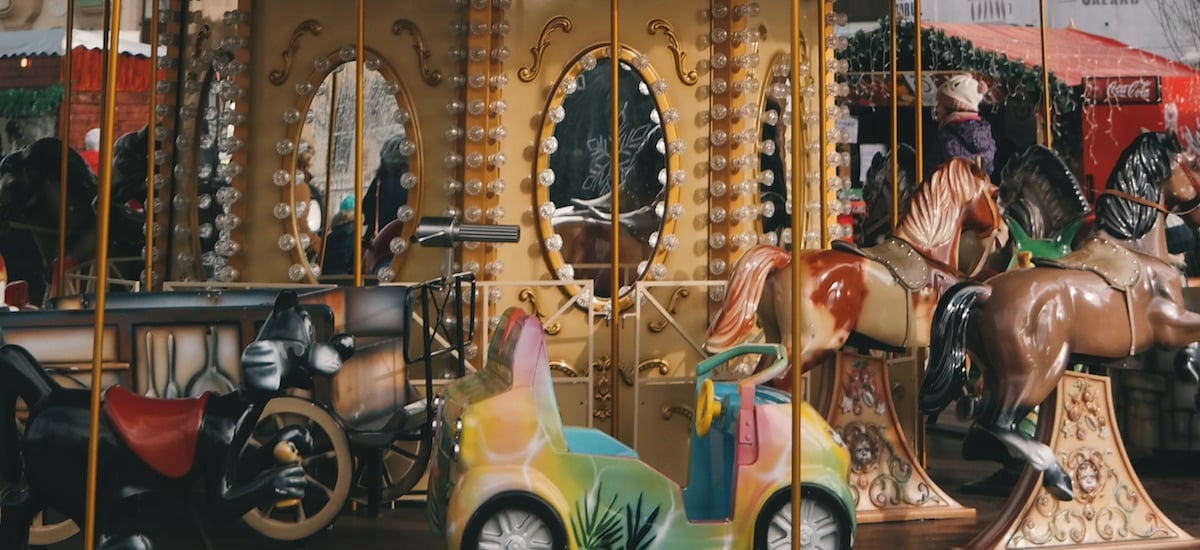 If one picture is worth a thousand words, a carousel ad is worth 10 times that. Literally. According to data found by Kinetic Social, advertisers using carousel ads see a click-through rate 10 times higher than other ad formats on Facebook and Instagram.
Carousel ads allow advertisers to use up to 10 photos or videos within a single paid post on Facebook or Instagram. Each image has its own link, which means more space for advertisers to stretch their creativity.
On Facebook, carousel ads drive 30 to 50 percent lower cost-per-conversion and 20 to 30 percent lower cost-per-click than ads with a single image.
Want to test your own carousel ad campaign? Read on for some examples and ideas to get you started.
6 examples of creative carousel ads
Airbnb repurposed one of their slideshow posts on Instagram as a creative carousel ad promoting their new Experiences offerings.
The post is a beautiful panorama photograph of a long paddle boat, divided into three shots. The text accompanying the post highlights the hosts and how they use Airbnb to give guests a once-in-a-lifetime experience.
With this carousel ad, Airbnb shines a spotlight on their valuable hosts while showing users the unique benefits of traveling with Airbnb. The post's call to action includes a link to other San Francisco experiences available through Airbnb.
Like Airbnb, your brand can use a panorama format with carousel ads to:
Show off your new office space
Share an event experience
Give a behind-the-scenes look at your team with a series of team photos
Showcase long product shots such as a tablescape, or a line-up of different products
Share a lifestyle image featuring your product, for example, a scenic mountainscape with your brand's hiking boots visible in one of the frames
Tanishq, one of India's most prominent jewelry brands used carousel ads to boost sales and reach a broader Facebook audience. Tanishq has both online and brick and mortar stores and they wanted to use Facebook to marry these two spaces for their customers.
For their one-month campaign, Tanishq showcased stunning close-ups of their products and offered special discounts through carousel ads on Facebook. They also included a "Shop Now" button to further entice their audience to take action.
With their carousel ad campaign, Tanishq saw a 30 percent increase in in-store sales and a three times higher return on their ad spend.
You can entice your customers with visuals like Tanishq by:
Using product imagery to target returning or high-intent customers
Using lifestyle imagery to target new customers
Using images related to one theme for each ad sequence
Making sure that every image within the carousel format has a similar visual style created through…