Author: Dipti Parmar / Source: CIO Credit: Thinkstock Whether it is Facebook or Twitter, scores of people join social networks every day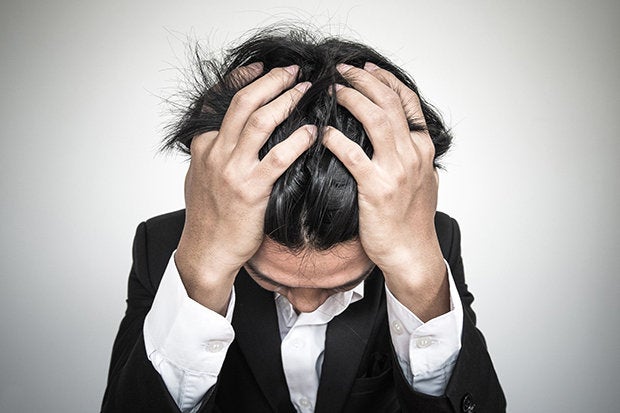 Whether it is Facebook or Twitter, scores of people join social networks every day and get addicted to them.
While being on social media is one of the most effective ways of being in the know about worldwide affairs, there can come a time when you feel like you've had enough.
However, the phenomenon of FOMO (fear of missing out) is very real, which is why most teens and millennials are often logged into their accounts for hours; and eventually experience what is called social media burnout.
Interesting point, however, is that we're moving from FOMO to JOMO (joy of missing out).
According to a study conducted by Denmark-based think tank Happiness Research Institute, quitting Facebook actually makes people happier. Such findings can be worrisome for social media marketers who are constantly on the lookout for ways to reach out to customers and prospects on these platforms exclusively.
Think that social media burnout is something that impacts teens and millennials only? It's more than a cultural phenomenon, and it has significant impact on our professional productivity, as well as our mental health. Individuals who have social media burnout can experience symptoms of depression, anxiety, fatigue, isolation and loss of interest in healthy offline social activities.
Claw back some of your media consumption and avoid burnout with these seven suggestions.
1. Set some boundaries
Do you need to be on social media every waking hour of the day? If you are employed as a social media or community manager, stepping away from the platforms you use, to manage one or more digital accounts can be difficult. After all, you have to be armed and ready to fight spam and offensive bot accounts, or prepared with the kind of witty reply that just gained Wendy's restaurant millions of impressions.
But social media burnout is more than "a thing." It's real, and it is something that the average person faces. But more profoundly, it's something that impacts those that work within digital media. Without time to recharge, read or look at other sources of popular culture or trends, creative ideas dry up quickly. Remember that next time you are tempted to go to sleep with your smartphone in your hand and set some healthy boundaries.
2. Turn off notifications
The notion may sound terrifying, but it is important to either silence your phone, or put it in another room, when you are ready to do some focused work — or unfocused relaxation. During the average workday, how many disruptions…