Author: Warren Knight / Source: socialmediaexaminer.com Want to connect more with your target audience? Wondering how to deliver relevant
Want to connect more with your target audience?
Wondering how to deliver relevant social media content consistently?
Planning your social media content delivery keeps your marketing on-message, making it more likely that you'll reach your business goals.
In this article, you'll discover how to create a social media marketing content plan for your business.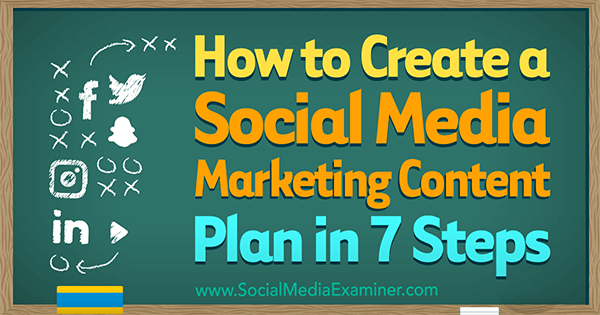 #1: Understand How Your Ideal Customer Moves From Awareness to Conversion
Whether you've been in business for 24 hours or 10 years, defining your target customer is a crucial part of your journey. You may be thinking it's easy to define your target customer based on the usual demographics, age, gender, etc.
However, you need to go beyond simply identifying your target customer's marital status, where they live, or what their hobbies are. In the era of the "experience," you have to give your customers an experience they'll fall in love with. For example, Uber and Airbnb have grown to be successful companies because they provide a great customer experience while fulfilling a need.
Put yourself in your target customers' shoes. What is their first thought when researching a product? How do they progress from there? Most importantly, what's the final question they ask before making a purchase? To better understand this exercise, let's analyze two hypothetical target customers: Rita and John.
Rita is a creative entrepreneur and visual in her approach to business and lifestyle. She's passionate and inquisitive, always asking questions before making a decision to buy a product or service. She calls her friends on the phone, and searches with Google and through social media. Rita's way of finding answers is through a Pinterest infographic or an Instagram post.
Here's how you might identify Rita's thought process when purchasing a product or service.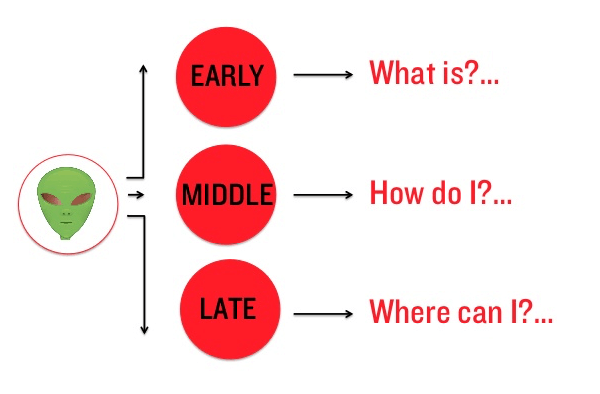 John is more analytical and methodical when it comes to a home and work/life balance. He's more interested in facts and figures than Rita, but like Rita, he talks to his friends and uses Google to gather information. He prefers LinkedIn's more B2B approach to getting answers to his questions.
Here's how you might identify John's approach to purchasing a product or service.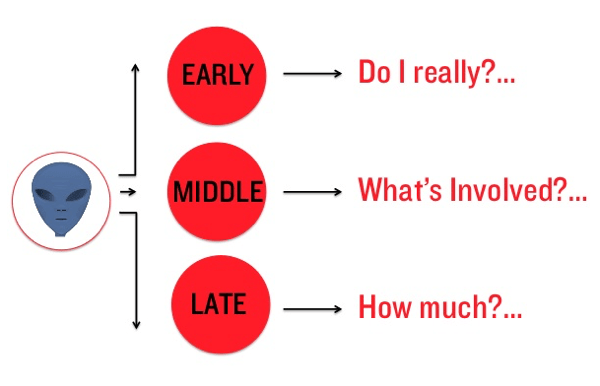 The three stages in the customer acquisition journey are always the same but with a different human approach. Your ideal customers are asking different questions, and your business can build trust by answering their questions and providing valuable content in the form of blog posts, images, infographics, and webinars.
By taking the time to understand how your target customer thinks, you'll better understand what content will resonate with them and how you can earn their trust.
#2: Decide Why You'll Use Social Media for Business, and Identify KPIs
Defining a goal for your social media efforts is crucial. Without a goal, you can't assess the success or failure of your plan. Let's look at three potential goals you may have and how to measure them.
Build a Community
Suppose you've spent 12 months building a closed community of people who have engaged with you and bought your product or service. You've grown a private Facebook group to 350 members, and while this may not seem like a lot (considering you have a database of 17,000+ email addresses), the group is by invitation only and full of nurtured customers.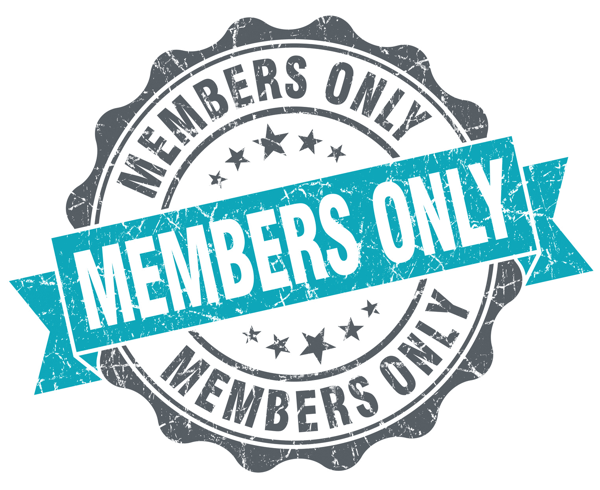 Here are the metrics you can measure when looking at the growth of this specific community:
Number of group members
Engagement on your live videos
Engagement on your daily posts
Questions your group is asking
Unfortunately, Facebook's analytics don't offer much in the way of solid statistics for private Facebook groups, so consider using a third-party tool like Grytics.

Increase Brand Awareness
The biggest reason marketers use social media is to build brand awareness. The average person will spend close to two hours a day on social media, which is why brand awareness is a key goal for businesses.
Suppose Twitter is your network of choice. You could analyze the following metrics to assess brand awareness:
Follower count
Impressions
Mention and shares
Top tweet (to help you understand what your audience engages with the most)
Top mention
Profile visits
New followers
You can find this data in Twitter Analytics.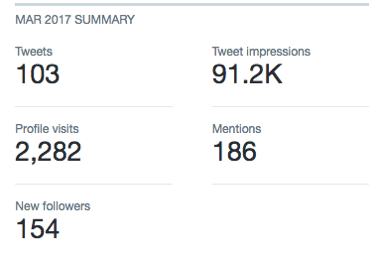 Boost Engagement
Engagement is the second most important metric businesses use to measure social media success. Boosting engagement helps you build brand trust, recommendations, and perception online. Engagement is particularly important on Facebook and Instagram because they prioritize posts with higher engagement, showing them in the feed before posts with less engagement.
Analyze engagement measures similar to those discussed above. In addition, take a closer look at the number of community members who reach out to you on a daily basis through retweets, likes, questions, and any other communication.
#3: Choose the Right Social Network to Engage Your Audience
Targeting every social network without looking at each platform's demographics won't provide the results you're looking for. Before deciding which platforms to invest your time in, you need to do some research to find out which social networks attract your target customer. Focus on two key areas: network demographics and reciprocity across platforms.
Facebook
Facebook has over 1.86 billion monthly active users. According to a Pew Research study from November 2016, 79% of online adults use Facebook. The breakdown by age is 18-29 (88%), 30-49 (84%), 50-64 (72%), and 65+ (62%). From a gender standpoint, a higher percentage of online women use Facebook (83%) than online men (75%).
Facebook users watch more than 100 million hours of video content on the platform daily. Since the launch of Facebook Live, there has been a 700% growth in video views, with people spending 3x longer watching live video than they do recorded video.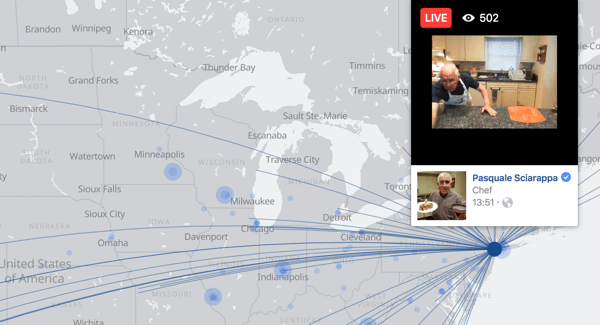 Twitter
Twitter has 319 million monthly active users. According to the Pew study, 24% of online adult men and 25% of online adult women use Twitter. Eighty percent of Twitter's usage is through mobile.
Per Statista, 22.5% of Twitter users are between the ages of 25 and 34. The next largest age groups are 35-44 at 19.5% and 45-54 at 17.9%.
Instagram
Instagram has 600 million monthly active users. By 2018, the network is projected to have 106+ million users in the U.S. alone. Instagram's worldwide mobile advertising revenue is expected to reach $2.81 billion in 2017.
Instagram skews female according to the Pew study, with 38% of online adult women using the platform compared to 26% of online adult men. Fifty-one percent of Instagram users access the platform daily, and 35% check the platform several times per day.
In 2016, Instagram released a new feature called Instagram Stories, which now has 200 million daily active users.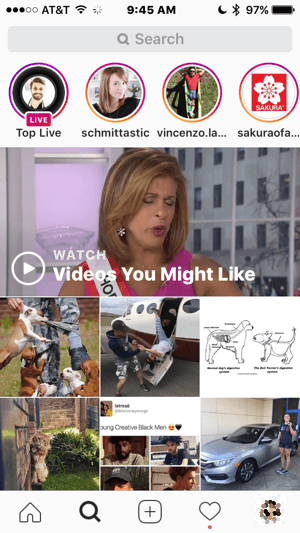 Pinterest
Per the Pew study, nearly one-third of adult Internet users are on…