Author: Peter Gartland / Source: socialmediaexaminer.com Looking for a way to stand out on your social media channels? Have you thought ab
Looking for a way to stand out on your social media channels?
Have you thought about using animated GIFs?
GIFs give marketers a quick, informative, or fun way to convey a message while grabbing an audience's attention.
In this article, you'll discover how to make your own GIFs for social media.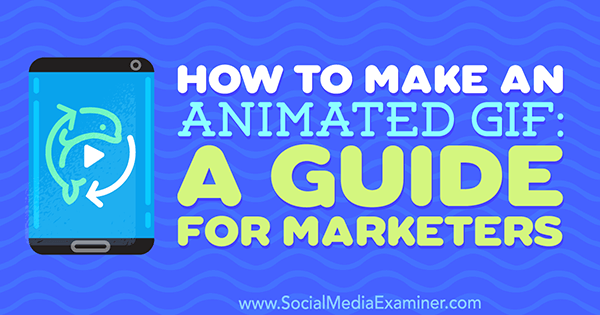 What Are GIFs Made Of?
You can create GIFs from either a series of images or a video.
To use a series of images, you create the images separately and then combine them to create the GIF. For example, this GIF is made up of separate images of speakers at SMMW17.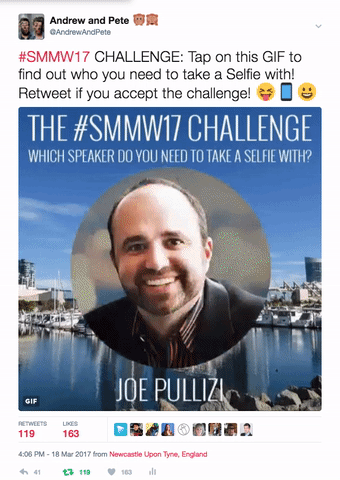 The second way to create a GIF is to use a short clip from a video. When you create the GIF, the audio will be stripped so choose a clip that shows some action.
You'll find a ton of GIF creators online such as MakeaGif and GIFMaker.me. You can also create GIFs in Adobe After Effects (if you have the software).
One of the most popular GIF creators and a personal favorite is Giphy. Not only is Giphy easy to use and reliable, it's also affiliated with Twitter and Facebook so you can do some other fun stuff. More on that later!
#1: Create Your GIF With Giphy
To get started with Giphy, first create a free account. Although you don't need an account to create GIFs, you do need one if you want to store your GIFs in one handy place. With an account, you'll get your own GIF channel at www.giphy.com/channel/username.
After you log in, click Create in the menu bar at the top of the page.
Log into Giphy and click Create.
You can then choose from these four options:
GIF Maker: Create GIFs from YouTube videos or videos stored on your hard drive.
Slideshow: Create GIFs based on images.
GIF Caption: Add a caption to an existing GIF.
GIF Editor: Add stickers and animations to an existing GIF.

The first two options, GIF Maker and Slideshow, let you create GIFs from scratch.
Create a GIF From a Video
To use a video to create your GIF, click GIF Maker. Then either paste the YouTube URL of the video you want to use or click Browse to upload a video. Note that your source video must be smaller than 100MB and shorter than 15 minutes long.
Next drag the sliders to set the start time and duration of the GIF.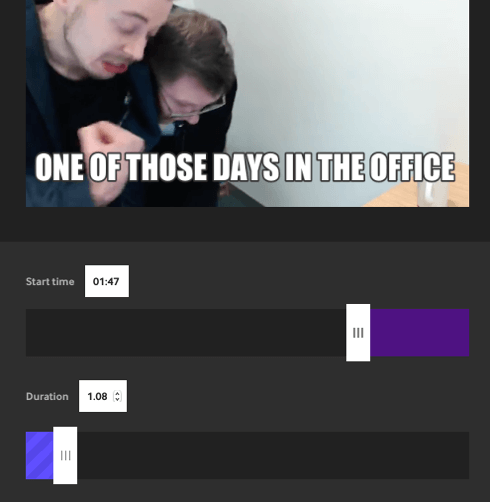 Then add a caption if you like. You can choose the style and color of the caption. Drag to reposition it on the screen.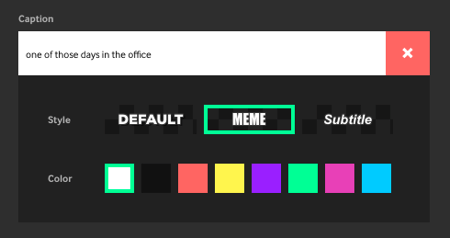 You have the option to make the GIF publicly available on Giphy or private just to you. Note that to share GIFs on your social media channels, they need to be public.
When you're happy with your GIF, agree to the terms and click Create GIF.
…