Twitter Rolls Out Automated Direct Message Replies for Businesses: This Week in Social Media. Topics include Facebook's quarterly earnings report, community updates, and upcoming camera features (4:50); shoppable photo tags being tested on Instagram (17:52); and new automated customer service tools on Twitter (24:48). #TapIntoTwitter and grow our community. During this initial trial, shoppable photo tags will only be available to a small group of iOS users in the U.S. Instagram plans to "explore product recommendations, ways products are showcased to shoppers, global expansion and the ability to save content so Instagrammers can take an action later" as it further rolls out this new product in the future. Vine Builds Export Tool: Last week, Twitter announced plans to sunset the Vine app "in the coming months" and promised to keep Vine users informed of any new details or changes through the Vine app, website, and Twitter account. This new app will compete with Twitter's Periscope and Facebook's Live video efforts, which both allow users to broadcast live instantly and notify followers, who can comment and interact in real time. News From a Partner, IBM Marketing Cloud: 2016 Email Marketing Metrics Benchmark Study: To build a world-class marketing program, it's crucial to compare yourself to the best performers. It also offers real-world business examples of how predictive analytics have increased sales for Getty Images and Farmers Insurance Group. Internet Usage Worldwide: A new study from StatCounter Global Stats shows that Internet users around the world are accessing the web from mobile devices rather than desktops for the first time. Please share your comments below.
Welcome to our weekly edition of what's hot in social
media news.
To help you stay up to date with social media,
here are some of the news items that caught our attention.
What's New This Week

Twitter Rolls Out Quick Replies and Welcome Messages in Direct
Messages: Twitter introduced two new Direct Message
features, quick replies and welcome messages, which are "designed
to help businesses create rich, responsive, full-service
experiences that directly advance the work of customer service
teams and open up new possibilities for how people engage with
businesses on Twitter." These features "make it easier for
businesses to guide people to better outcomes through a combination
of simple automation and human service." When used together,
"businesses can reduce wait times and educate people on the best
ways to interact with them." Quick replies and welcome messages are
available now to all users with access to the latest version of the
Twitter app.
Get faster and easier help from businesses. Try it now with
@EvernoteHelps and
@PizzaHut. #CarpeDM
pic.twitter.com/T8vHnLESEM

YouTube Adds New Comment Features: YouTube rolled out
three new comment features and is beta testing a new moderation
feature set to roll out "in the coming months." In addition to the
delegated comment moderation and blacklisted keywords features that
were introduced earlier this year, creators can now add pinned
comments, creator hearts, and creator usernames to their YouTube
conversations. YouTube is also testing a new comment tool that
"allows you to hold potentially inappropriate comments for review."
YouTube creators who are interested in testing this upcoming
comment review feature may
apply online to receive early access to it.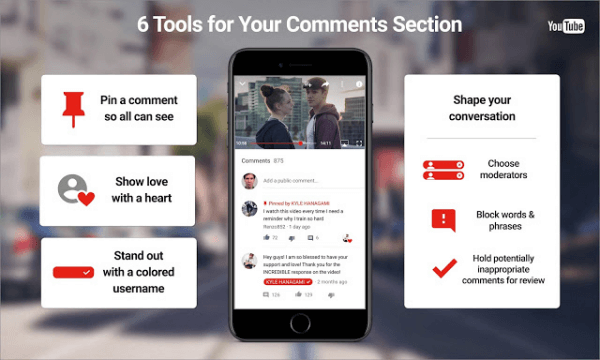 Medium Adds New Image Tools and Features: Medium
rolled out three "powerful new tools aimed at making storytelling
easier and even more beautiful than before." These new features
include drag-and-drop image formatting and mobile image grids,
which can be viewed as thumbnails on iOS, Android, and the mobile
web, and then tapped and swiped through to see full-sized versions.
Medium also rolled out inline code formatting and "made the
shortcut for standalone code blocks more intuitive, using three
backticks at the beginning of a line."


Facebook Introduces New Resources for Business
Influencers: Facebook introduced new resources
for business influencers, including a downloadable
Business Influencer Guide "to help business leaders get
started, build a strategy and connect with their audience on
Facebook" and a hub for "high quality and timely education and best
practices… [for] influencers and communications professionals."
Facebook plans to "regularly update this resource hub to reflect
new products, features, updates, case studies and learnings."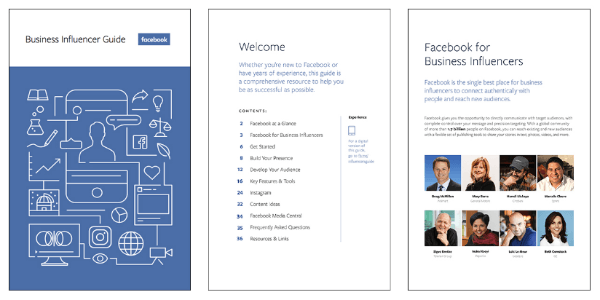 In this week's show from Friday, November 4, 2016, Michael
Stelzner and guests discuss the top news in social media. Topics
include Facebook's quarterly earnings report, community updates,
and upcoming camera features (4:50); shoppable photo tags being
tested on Instagram (17:52); and new automated customer service
tools on Twitter (24:48). Subscribe to future shows here.
More News to Note

LinkedIn Introduces Save Feature for LinkedIn Sponsored
Content: In addition to
saving articles shared or written by other members, LinkedIn
users now have "the ability to save LinkedIn Sponsored Content… on
iOS and Android." According to the LinkedIn Marketing Solutions
blog, the site expects this expansion to its Save feature "will
help marketers… drive additional engagement with [their sponsored]
content" as members later return to their saved articles and share
them with other people.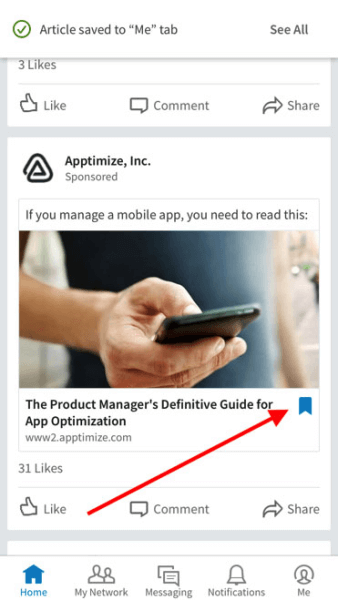 GIPHY Rolls Out New Tool to Convert Vines to GIFs:
With the news that
Vine will be shutting down its service "in the coming months,"
GIPHY rolled out a new GIPHY Vine tool that can
"transfer over all of the Vines you've created… [and make them]
shareable on GIPHY as GIFs…sound and all." GIPHY Vine is now live
and available to all users registered with a GIPHY account.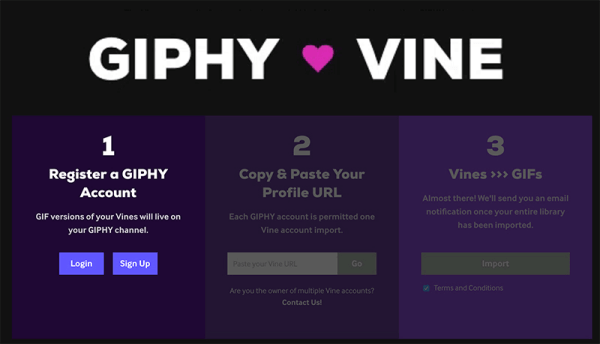 IFTTT Adds
More Functionality and Features: Automation service
IFTTT has replaced recipes, which could only execute one action
between two services, with applets. According to the IFTTT site,
applets "can do everything that Recipes could – and much more" and
help to "bring your services together, creating new experiences
that you can unlock with a single switch." Applets were rolled out
along with the newly redesigned IFTTT.com site and the combination of
IFTTT's DO and IF apps into a new IFTTT app, which is available for
iOS
and
Android.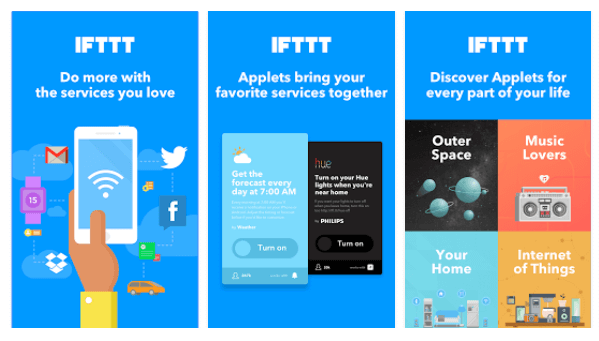 Facebook Shares Q3 2016 Financial Results and Community
Updates: Facebook's Q3 2016 results show steady
financial growth and a major milestone of reaching 1.8 billion
monthly active users on its site, up 16% year-over-year and growing
4.67% this quarter, and 1.2 billion daily users across all of its
apps . Facebook also reached over 1 billion mobile-only users and
reports that mobile now makes up 84% of its ad revenues. In a
recent
post, founder and CEO Mark Zuckerberg shared that Facebook's
"biggest focus has been…