Author: Joel Comm / Source: socialmediaexaminer.com Are you live-streaming on Facebook? Want to make your Facebook Live videos more engagi
Are you live-streaming on Facebook?
Want to make your Facebook Live videos more engaging?
Facebook Live 360 video gives you an easy, fun way to capture your audienceís attention and raise engagement levels.
In this article, youíll discover how to use live 360 video on Facebook to enhance your marketing.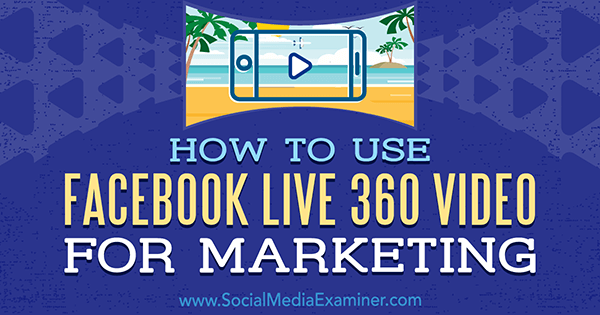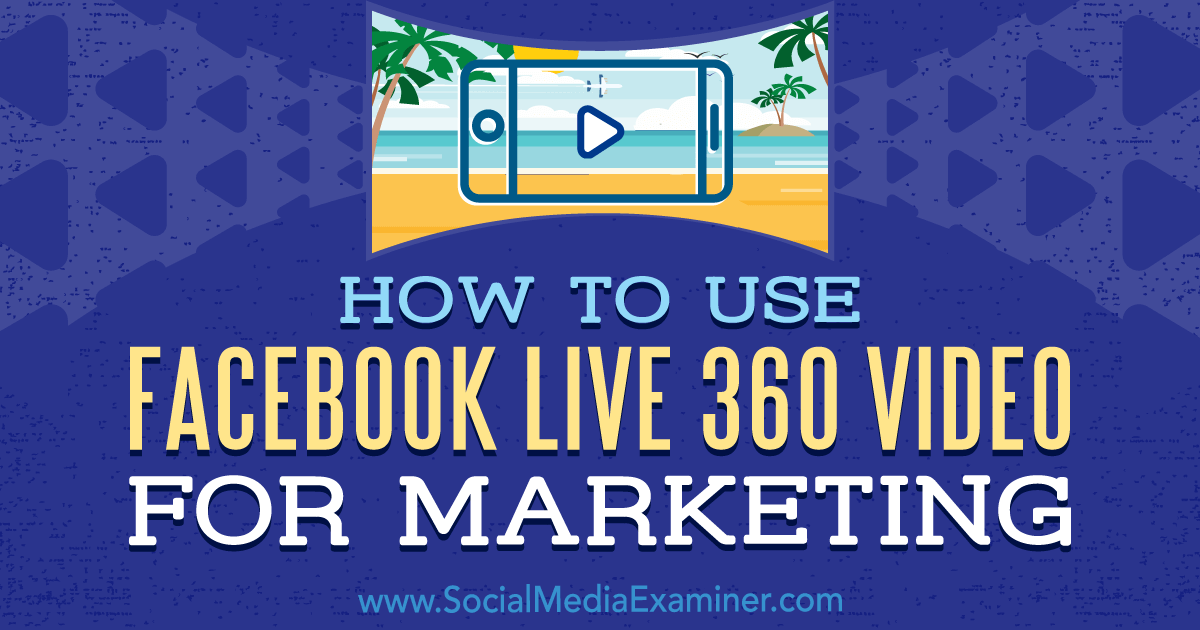 What Is Facebook Live 360?
In 2016, after several months of experimentation with invited paid contributors, Facebook finally granted universal access to live video broadcasting to all Facebook users. The move was closely followed by Twitter and Instagram since both realized that live video delivers a sense of urgency and exclusivity that no other content form can match.
As part of that experimentation, Facebook worked with National Geographic to provide live 360-degree videos to the Nat Geo audience.
An early broadcast took viewers to the Mars Desert Research Station in Utah to watch a discussion with researchers and a panel of experts. The experience also allowed viewers to explore the Martian-like desert setting in Utah in real time by clicking and dragging on the video to shift their view to the left, right, up, and down.
Viewers who watched a recording of the broadcast would also have been able to place their mobile phones into VR headsets and do nothing more than turn their heads to see everything around them.
Now Facebook Live 360 has rolled out to all Facebook users and can be broadcast from Facebook profiles, as well as from business pages.
Worried your viewers may miss something important as they explore your video? You can use the Facebook Guide tool to edit your Live 360 footage after your broadcast. Guide lets you call attention to specific points of interest in your 360 video so viewers are directed to key portions of your content that may be out of view as they pan around.
Like other live videos, youíll get to see comments and reactions, and you can download your videos for later broadcasts. You can even boost your Live 360 video (for fees of up to $10,000 per day) to further increase engagement.
Ready to create your own Live 360 video on Facebook? Letís get started.
#1: Choose a 360 Camera
Although mobile phones do come with front- and rear-facing cameras, youíll need a special add-on to live-stream in 360 degrees.
Facebook works with a number of stand-alone cameras, including the Nokia Ozo and the Z Cam S1, as well as some mobile accessories. The Giroptic IO, priced at $249, is a camera that plugs into iOS devices. The Insta360 camera, costing $129 to $200, has options for both iOS and Android devices.
Both camera devices come with stand-alone apps that allow you to log into your social media accounts so you can broadcast directly without having to open Facebook. You can even add a watermark like the one shown below for branding.